We are very happy to present to you the main sponsor of this year's ECoL Summer School in Istanbul. duisport, one of central Europe's leading logistics hubs, has kindly agreed to support us! Located at the confluence of the rivers Rhine and Ruhr, duisport is the world's largest hinterland container port, handling a total of 3,4 million TEU each year, offering a range of full-service packages in the areas of infra- and suprastructure including settlement management as well as logistics services in the areas of packaging logistics, rail freight, project logistics, consulting and facility management.
Learn more about duisport on their website www.duisport.de/en/.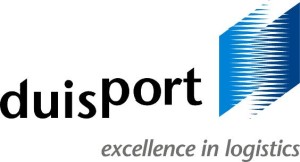 Moreover, our Turkish co-sponsor EKOL,  holds the title of the fastest growing Turkish logistics company in Europe. Starting from the point of load organisation in international transportation, EKOL has achieved an integrated structure that offers third-party integrated logistics services, designing and delivering integrated logistics and supply chain solutions to both domestic and foreign customers in various industries with know-how, qualified human resources and advanced technology. EKOL ranks among the leading providers of integrated logistics services in Turkey and Europe with a distribution centres in excess of 450.000 m2 closed area in Turkey; facilities in Germany, Italy, Romania, France, Ukraine, Hungary, Greece, Spain and Bosnia with a total closed warehousing area of 100.000 m2, fleet over 4.000 vehicles and nearly 6.000 employees.
Learn more about EKOL on their website www.ekol.com/en/.